Mer-itocracy Creative is…
… a creative services consultancy housing a talented co-op team of dreamers, thinkers, innovators, wordsmiths, mavericks, and all around busy bees.
Our team of purposeful daydreamers, haters of mediocrity, resolute idealists, centered fantasists, tenacious technophiles, digital explorers and strategic badasses approach every project (no matter how big or small) with wonder in their hearts, fire in their bellies and a whole lot of skill. Our think tank runneth over. Here are some of the things we can do for you:

There's nothing we love more than creating. Whether you need a brand refresh, rebrand or a new brand built from the ground up, we can help.

If they built this city on rock-n-roll, then we built this agency on great copy! Ring us up to get started crafting your voice or filling those blank spaces in print and online.

Need a web site or mobile app? We can help. We build most small business sites in Wordpress, but we've got other tricks up our sleeves when it comes to mobile apps and web sites.

Think interactive marketing is only online? Think again. Sure, we do social media and email marketing but we'll also ensure a wholistic marketing campaign across channels.

Our think tank runneth over, and we can't wait to put that to work for you. Looking for strategic tacticians? We know execution. Bonus points for being detail-oriented and deadline-driven.

Content is more than copy. From brochures and business cards, to digital ads and social media graphics, we love telling stories in pictures and can help you create on-brand collateral.
Mission, vision and value statements, about and web copy, as well as web site build and copy for a startup special event staffing firm Off Brand Agency. 
We love what we do, and you will too!
The co-op team at Mer-itocracy Creative has successfully completed projects for startups, nonprofits, small business and major corporations through the years– branding, social media, email newsletters, brochures and flyers, one sheets, presentations and pitch decks, blog posts, t-shirts, web sites, event and program management and much more. 
Work hard. Play hard. Repeat. 
Meredith has been part of numerous award-winning teams and published countless times as a feature journalist. She was named one of Atlanta's top creatives by CommonCreativ and holds an M.A. in Communication.
Mike got his start when the web was still in its infancy and continued his design and development career into the mobile revolution. This breadth and depth of know-how always shows through in his work. 
Mayra is a bilingual expert who's been helping companies grow online since 2002. She'll ensure your site is search engine friendly, easily found by your target audience and converts visitors into customers.
We've been busy since opening our doors as a small consulting firm back in 2000 and have stayed that way thanks to the hard work of our talented co-operative team. We pride ourselves on knowing when to play by the rules and when to challenge orthodoxy, but we always play to win. That's why our business has grown organically through repeat and referral business. Welcome to integrated marketing and multimedia with ideators and creatologists. Our think tank runneth over.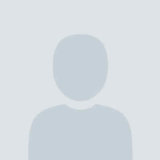 Mark S.
Author, Speaker & Radio Host
Incredible. Highly skilled and focused. I had the pleasure of working with Mer-itocracy Creative on my book. On such an important project for me, it was paramount I worked with someone at the top of their game and able to execute with quick turnarounds. I love the drive and commitment.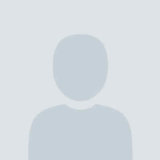 Iri P.
Media Company Partner
Fantastic! We have worked with Mer-itocracy Creative for the past decade and always get the same "let's get it done" attitude and great work. Not only is Meredith a savvy marketer, she is also an amazing creative talent– from writing a strategy document to a creative headline, she can handle it all. Meredith offers not only strategic thinking and amazing creative but on the spot account management. I would highly recommend Meredith and her team.
HAVE A QUESTION? WE'VE GOT ANSWERS.
There's no problem too big and no question too small. We can't wait to hear about your project, so drop us a line on the contact form below.